Distributions
M & M freight Lines have strategically placed receiving depots in Melbourne and other capital cities. We offer a comprehensive range of general freight services.
We offer utilising vans, curtaion slider, skeletal bodies and flat trays on rigid trucks, semi trailers and B-doubles. M & M Freight Lines service the entire continent and have a vehicle to suit your needs, be they a full truck load or a single parcel.
We have a modern well maintained fleet which ranges from 4mt open tray truck through to Semi Trailers All vehicles in our fleet have electronic tracking allowing for the safe and secure delivery of your freight.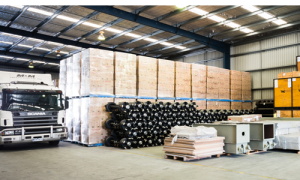 Our fleet consists of
4mt open tray truck
14 pallet Tautliners
Semi Open & Tautliner flat tops
Semi Open & Tautliner Drop Decks
Semi Open extendable trailers
RAIL & SEA FREIGHT
M & M Freight Lines Victoria's leading handler of containers for rail and sea freight. We can coordinate loading and unloading of full container loads or smaller consignments to major centres and out of the way places, Australia and World Wide, including Customs Clearance and Quarantine.
M & M Freight Lines offer,
Local Metropolitan freight distribution
Fixed pallet or load rates door to door
Hourly hire distribution, utilising various vehicles from 1 tonne through to semi trailers
Interstate distribution to all major cities throughout Australia
We also cater for time sensitive deliveries such as those required by major distributors like Safeway, Coles etc